Compact Ovens - compact versatility
Their size may be small, their variety isn't. In our range of compact ovens there's one for every cooking style. No matter if you love the intensive taste of steamed food, or the convenience of microwaves - there's an oven for every taste.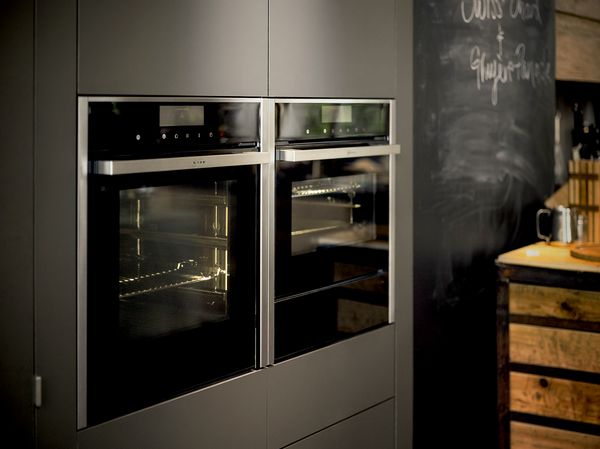 Compact Ovens
If you're kitchen space is limited, there's no reason to do without a multi-functional oven. Our compact ovens come with up to with 15 heating methods, ranging from hot air grilling, to bread baking and defrost. Equipped with pyrolytic cleaning or EcoClean and TFT colour and graphics displays with FullTouch control, they're easy to clean as well as easy to operate. Modern LED lighting for bright, even illumination lets you see exactly how your dish is coming along and a wide temperature range gives you the freedom to bake or roast almost anything you come up with.
Our Compact FullSteam Ovens - if you favour flavour
Whatever type of cooking you have in mind - our compact steam ovens will match your ideas. A big variety of heating methods from full surface grill to keep warm and FullSteam cooking options, help you to retain vitamins and keep food looking and tasting vibrant and fresh.
Our Compact Microwave Ovens - as versatile as your ideas
Our compact microwave ovens come with a wide range of helpful ideas including PowerBoost and Baking and Roasting Assistant. Benefiting from automatic programmes including defrost and memory function, ovens with built-in microwave are for great for a party or when you've got your friends over for dinner.