WHICH IS THE RIGHT OVEN FOR YOU?
Whether it's cheese scones, a succulent roast or a crispy French onion tart - the oven is at the heart of every kitchen. Our range of ovens and compact ovens allows you to choose just the right oven to suit your taste. Enjoy features like CircoTherm, which ensures an even temperature is reached and maintained, while FlexiRail allows you to alter the postion of your oven rails to cater for almost any pot or dish size.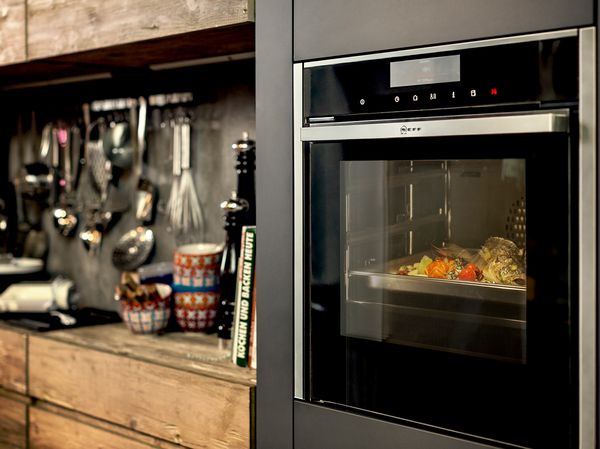 Our Ovens - warm to cooking creativity
With our range of ovens, we also put a range of features at your fingertips. They come with up to 15 different heating methods from hot air grilling, bread baking and defrost, through to plate warming. If you like to concetrate on cooking, our Pyrolytic cleaning feature will come in handy. When pyrolytic self-cleaning is activated, food residue is reduced to ash at high temperatures. Once the oven has cooled, you simply wipe away the ash with a cloth. And that's just two features that make our ovens a favourite for cooking enthusiasts.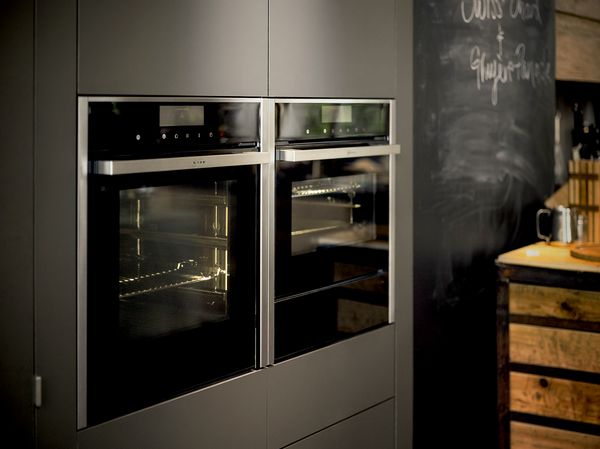 Our Compact Ovens - the right size for great ideas
Our compact ovens range is just what you want for inspirational cooking. Coming with a wide range of features and innovative ideas, they may be compact - but they're unlimited when it comes to the possibilities these ovens open for you. You can steam, microwave or grill, bake pizzas or slow-roast meat. And with extras like TFT-colour displays for intuitive control or helpful baking programs, you can truly enjoy the art of cooking.
Our Accessories - more than just utensils
When it comes to cooking with our ovens and compact ovens, you can let your imagination run free. Which is especially true for our range of accessories: Telescopic rails, deep pans for roasting meat, and seamless combination kits for a stylish integrated look. All of which are specially designed for our ovens - and give you all the freedom you need to enjoy cooking.